September 30 - October 2, 2010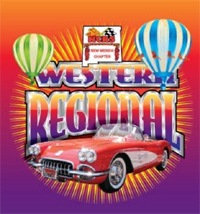 Official Sponsor: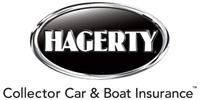 Well, it's over. After months of planning and hard work, the NCRS Western Regional has taken place. At least eighty cars were on the field, and it was a beautiful sight.
Bill Baker and Jack Barnett both passed the dreaded Performance Verification test and our chapter members received many flight and other awards. There were lots of events going on during the Regional which added to the fun, and many positive comments were heard from locals and visitors. We met our newest chapter members and renewed many friendships. Special thanks go out to Fritz Allen, the Event Chairman, Bill Baker as Judging Chairman, Rex Davis as site Coordinator, and Billie Pyzel who handled Registration and Tabulation. Well done!!
Thanks also to the others who helped, and all who brought cars or just showed up. All of the above and more helped make this a truly wonderful event, and who could forget the milkshake bar?? Or the green chili cheeseburgers? Or the balloons? Or the fuel injected cars on the dyno? Nice job everyone!!